[French version plus bas] I love "Energy Balls" and since I got pregnant, I must say that this is what I cook the most every day to create healthy and delicious snacks!
It's so easy to prepare with just a few ingredients. These are complete and also cheap snacks that you are going to prepare over and over again, you will see.
My two favorites are the ones made with peanut butter, banana and chia seeds, and the ones that look like chocolate truffles with a secret ingredient inside...
Avocado! With Lauren, we love this fruit so much that we always find a way to incorporate it into our recipes.
The flavors are to die for and we even forget that it's good for your health!
Yes, in addition to being tasty, they will allow you to fill up on protein, fiber, good sugars and good fats.
Maybe I'm a little inspired by my own Energy Ball, right?
I am entering my 3rd trimester of pregnancy and I am more and more hungry at all times of the day. So I can take these little magic balls everywhere with me! Turn off your oven, and take 10 minutes out of your day to prepare these two recipes:
PEANUT BUTTER AND CHIA ENERGY BALL
INGREDIENTS
1 3/4 cup oatmeal
1/2 cup of chocolate mixture broken into pieces and raisins
1 tbsp of chia seeds
1/2 cup peanut butter
1/3 cup of honey
1 tsp of vanilla extract
1 ripe banana
Coconut INSTRUCTIONS - In a large bowl, combine the oatmeal and the chocolate / raisin mixture as well as the chia seeds
- In a small bowl, add the peanut butter and honey, melt in the microwave for 1 minute
- Add the vanilla and banana to this bowl then mix
- Pour everything into the large bowl of oatmeal, mix well so that everything is covered with the wet mixture
- Place the bowl in the fridge for 30 minutes until the preparation is hard enough
- Form the balls between your hands then roll in the coconut
CHOCOLATE AVOCADO TRUFFLES
INGREDIENTS 1 ripe avocado
3/4 cup melted dark chocolate
1/2 tsp vanilla extract
1/4 tsp cinnamon
Cocoa Powder INSTRUCTIONS - Melt the chocolate in a bain-marie
- In a bowl, crush the avocado, when the chocolate is well melted, add it to the bowl and mix well
- Add the vanilla and cinnamon
- When everything is well combined, place in the fridge for an hour, until the preparation cools and is hard enough to handle
- Create a dozen truffles in your hands then roll in the cocoa powder Both recipes can be kept for 5 days in the fridge in an airtight dish.
Bon appétit !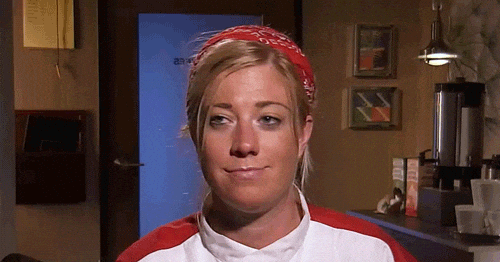 Have a good gourmet day with the Typsy Gypsy girls!
J'adore les "Energy Balls" et depuis que je suis enceinte, je dois dire que c'est ce que je cuisine le plus au quotidien pour me créer des snacks healthy et délicieux ! C'est si simple à préparer avec seulement quelques ingrédients. Ce sont des collations complètes et aussi économiques que vous allez préparer encore et encore, vous allez voir.
Mes deux préférés sont ceux à base de beurre de cacahuète, de banane et de graines de chia, et ceux qui ressemblent à des truffes au chocolat avec un ingrédient secret à l'intérieur... De l'avocat ! Avec Lauren, on aime tellement ce fruit qu'on trouve toujours un moyen de l'intégrer à nos recettes.
Les saveurs sont à tomber et on oublie même que c'est bon pour la santé ! Oui, en plus d'être savoureuses, elles vont vous permettre de faire le plein de protéines, de fibres et de bons sucres et de bonnes graisses.
Je suis peut-être un peu inspirée par ma propre Energy Ball, non ?
Je rentre dans mon 3ème trimestre de grossesse et j'ai de plus en plus faim à n'importe quel moment de la journée. Je peux donc emporter partout avec moi ces petites boules magiques ! Eteignez votre four, et prenez 10 minutes dans votre journée pour préparer ces deux recettes:
PEANUT BUTTER AND CHIA ENERGY BALL
INGREDIENTS
1 3/4 cup de flocons d'avoine 1/2 cup de mélange de chocolat cassé en morceaux et de raisins secs 1 tbsp de graines de chia 1/2 cup de beurre de cacahuète 1/3 cup de miel 1 tsp d'extrait de vanille 1 banane mûre Noix de coco râpée INSTRUCTIONS - Dans un grand bol, mélanger les flocons d'avoine et le mélange chocolat/raisins secs ainsi que les graines de chia - Dans un petit bol, ajouter le beurre de cacahuète et le miel, faire fondre au micro-onde pendant 1 minute - Ajouter à ce bol la vanille et la banane puis mélanger - Verser le tout dans le grand bol de flocons d'avoine, bien mélanger pour que le tout soit recouvert de la mixture humide - Placer le bol au frais pendant 30 minutes jusqu'à que la préparation soit assez dure - Former les boules entre vos mains puis rouler dans la noix de coco râpée
CHOCOLATE AVOCADO TRUFFLES
INGREDIENTS 1 avocat bien mûr 3/4 cup chocolat noir fondu 1/2 tsp d'extrait de vanille 1/4 tsp de cannelle - cacao en poudre INSTRUCTIONS - Faire fondre le chocolat au bain marie - Dans un bol, écraser l'avocat, quand le chocolat est bien fondu, l'ajouter au bol et bien mélanger - Ajouter la vanille et la cannelle - Quand le tout est bien combiné, placer au frais pendant une heure, le temps que la préparation refroidisse et soit assez dure pour être manipulée. - Créer une douzaine de truffes entre vos mains puis rouler dans le cacao en poudre Les deux recettes se conservent 5 jours au frais dans un plat hermétique.
Bon appétit !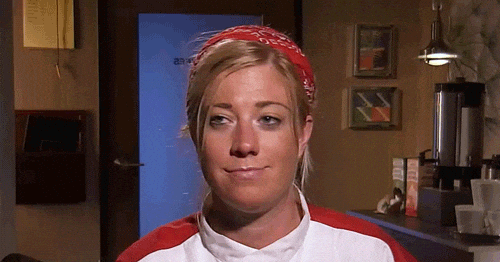 Bonne journée gourmande avec les Typsy Gypsy girls !